Available for both Lite (max. 2 messages) and Plus (unlimited) users.
The sweetest thing you can do for your loved ones when your time comes is to comfort them in your words. Imagine being able to tell your parents how much you appreciate them or reminding your spouse and kids how much you love them. Or let your friends know how much you cherish the memories made over the years together.
A message from you will make all the difference when it comes to dealing with one of the toughest moments of their lives. With Bereev, you can now leave digital letters, audio or video messages for all of your loved ones. We'll make sure it gets to them (via email) when you're gone.
---
1 – Go to Specific Messages @ Messages
It should be at the bottom of the page once you get to Messages.
2 – Add Recipient Information
Specify who this message is for, their name, email address and phone number (just in case we have trouble sending them the message via email).
3 – Compose Message
You have the option to write your message here in the text field.
4 – Upload Message (Optional)
If you prefer to upload your own letter, audio or video file.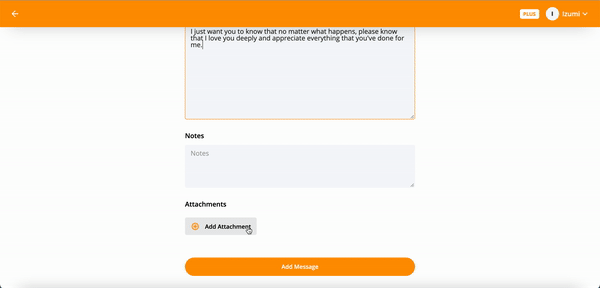 5 – Review Your Messages
All of your messages will now appear as a list.
6 – Edit or Delete Message
If you need to edit a particular message, just click on it and you'll find the Edit button on the top right of your screen. While the Delete or Remove button is at the bottom.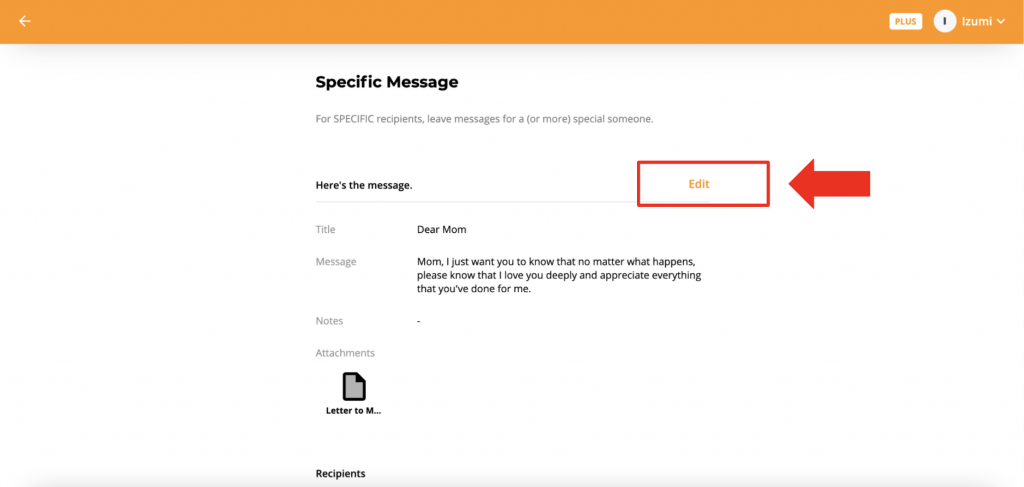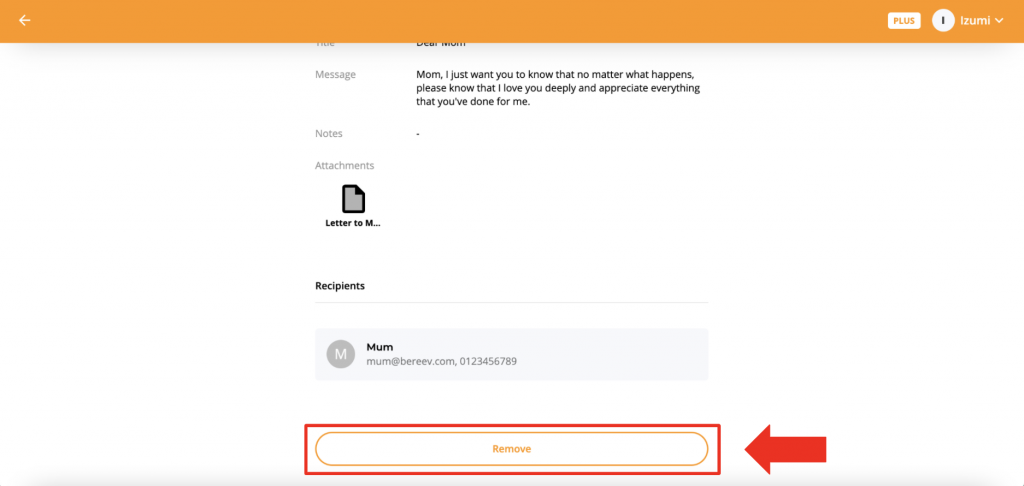 If you have more questions, please reach out to us.
---
Bereev is a Death Preparation App that helps you prepare yourself and your loved ones for your own death. Sign up for your FREE account here.
📝 Plan
Leave instructions for your funeral, financial and personal arrangements.
📂 Vault
Store vital documents like your will, insurance, medical records and more.
💌 Message
Leave messages for your loved ones which will be sent after you're gone.
👥 Share
Invite the people you trust to view your plan and customise their access.
#death #deathplanning #deathapp #endoflife